Involve . Explore . Inspire
Gingko Africa aims to build resilience, restore hope and foster transformative thinking using innovative skills designed for the development of proactive young changemakers. Leaving no teen behind, Gingko Africa is an active community that helps boys and girls reach their full potential by building a strong life skill foundation. We envision a world where African adolescents thrive in dignity, well-being, and financial independence, free from teen pregnancy, gender-based violence, and injustice.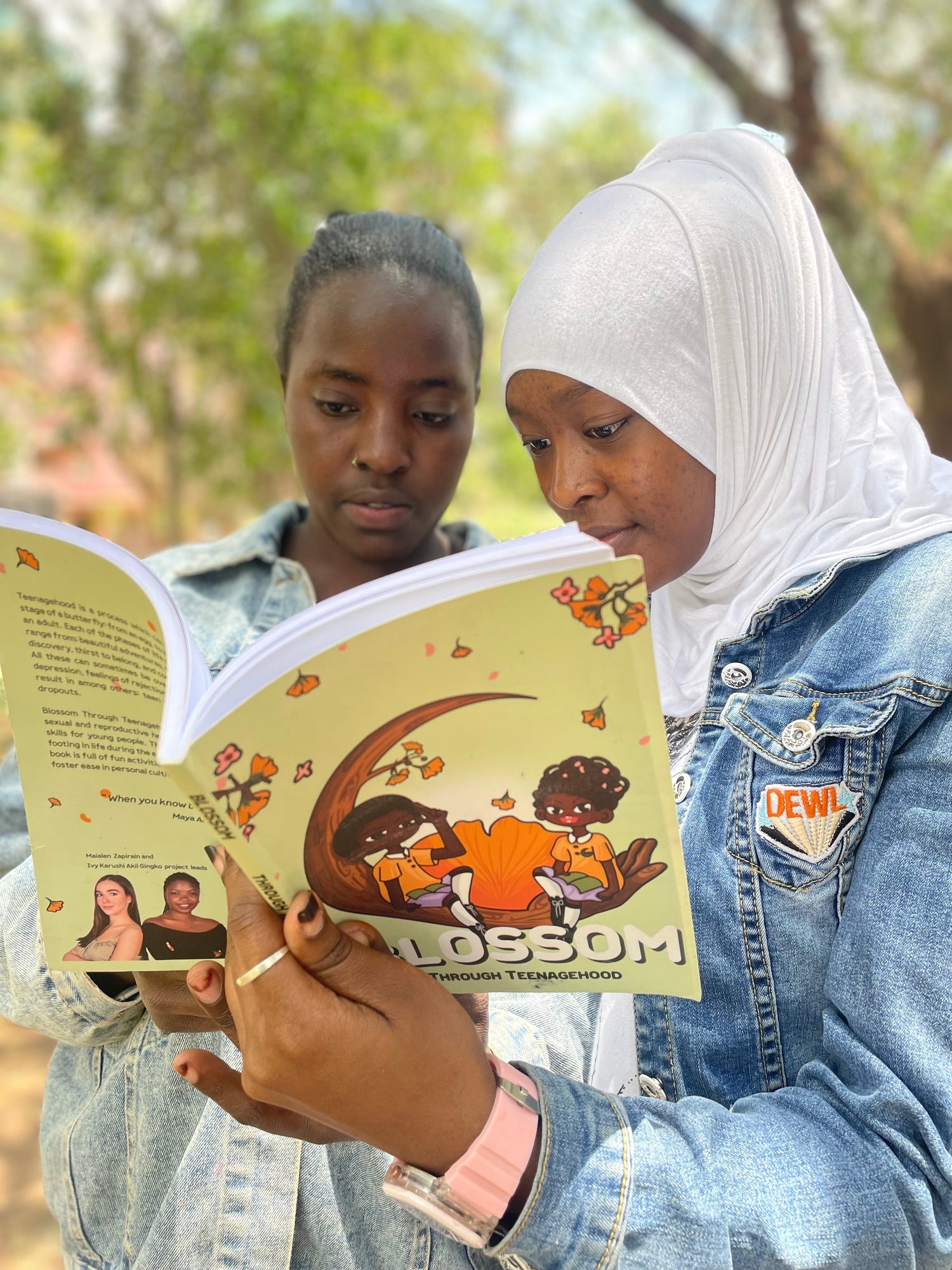 2nd Edition NOW Available!
Unlock the key to navigating the crucial and fragile stage of adolescence with the 2nd edition of 'Blossom Through Teenagehood'. Filled with fun activities, real case studies, tips, and illustrations, this book guides personal growth and self-assessment.
Not only will it aid in your personal development, but it also aims to decrease teen pregnancies in society.
Purchase 10 Blossom Through Teeangehood books and redeem an Anakara notebook, a Gingko t-shirt, and a water bottle.
Explore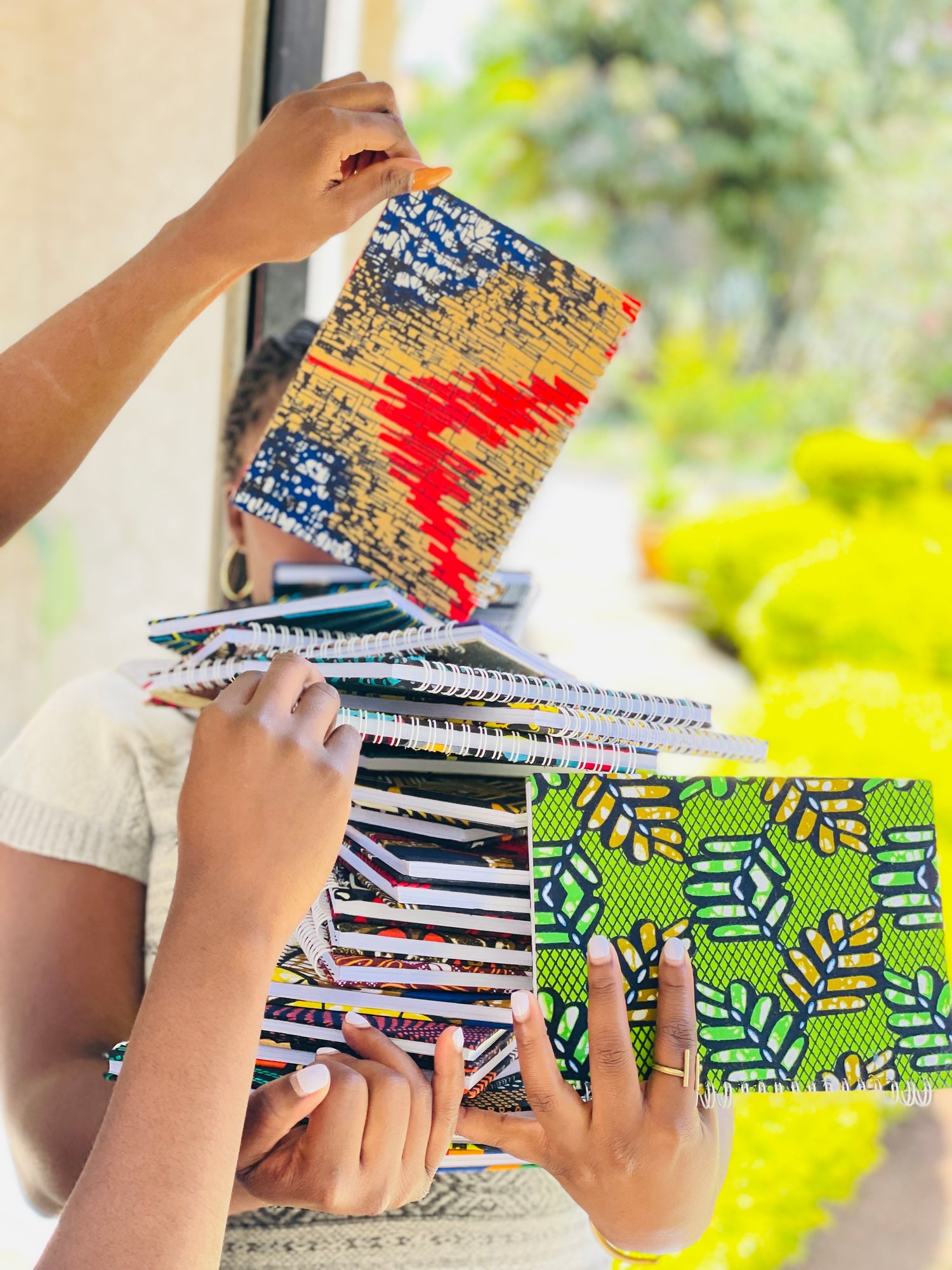 Ankara Notebooks
Using waste Ankara fabric, teen mothers from Kibera slums, are making unique handmade notebooks with aesthetic value. Through the entrepreneurship program, teen mothers are able to learn additional skills and embrace financial independence while actively contributing to the economy and Sustainable Development Goal 8 Decent work and economic growth
These elegant, handcrafted, well designed tool is the perfect space to put pen to paper. The bona fide notebooks traces its origins to the beautiful and colorful African fabric used to create art - every word and sketch you add to its pages makes you part of the Story.
View Products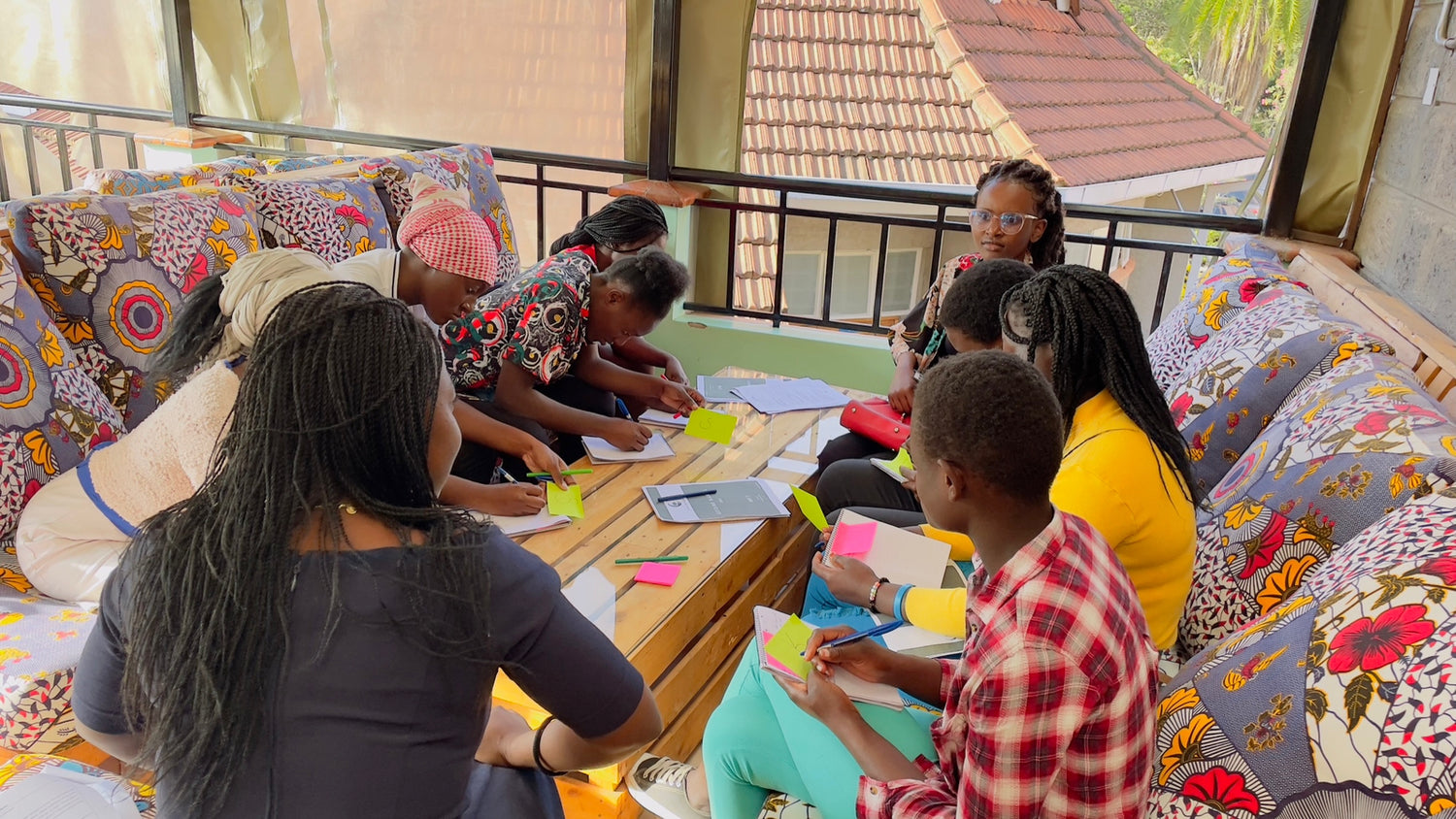 Our Programs
We customize skill-based programs lased with knowledge and dynamics to enable young mothers to bloom in their teenagehood through coaching, mentorship, and learning by doing methodologies by creating eco-friendly products to sustain their families
Discover
+1200

hours of training sessions with pregnant teenagers and teen mothers

+85

Empowered pregnant teens and teen mothers

+4K

Direct and indirect Beneficiaries in the community

12

Schools taking action to mitigate the effects of teen pregnancy in Kenya
Get Involved
Join our network and be part of the solution toward reducing teen pregnancies in our community.
ARE YOU A TEEN ENTHUSIAST?